Category Archives:
Blog
How to recover a Facebook account, when it is blocked or how to unlock facebook account
Try below options to verify and unlock your temporarily locked Facebook account :
Don't Open your Facebook account upto 96 hrs. Clear the cache and stuff like historyetc. It may be back to normal.
If you still can't, go through the automated security verification process. May be Facebook has detected some suspicious activity and your account got locked. In such cases,

You can verify by confirming your mobile number. Facebook will send you a code, you need to enter and verify your Facebook account. Once you have verified, you may able to unlock your Facebook account.
Account authenticity: Facebook will give you an option to verify by identifying the photos of your friends. You need to identify at most five photos to unlock your Facebook account. You will be provided with two lifeline, in case you didn't able to identify your tagged friend in one go.

Once you have succeeded in identifying the tagged photo of your friend, you will be welcomed with a message "Account verified congratulation!"
You have to click continue to proceed for the next step. You will be asked your current email address or you can go with your new email address.
You will be asked to enter a new security question. Enter your preferred security question and at last your Facebook account get unlock. Further, you can proceed with unlocked Facebook account by logging in.

If you think, your Facebook account was locked or disabled by mistakes. No worries, you can submit an appeal to Facebook by clicking here. You have to identify your identity by submitting ID card, which must include your name and date of birth.

Facebook will give you an option to identify yourself. Firstly, you can submit any government issued ID that must contain your name and date of birth. The option 1 includes: Birth certificate, driver license, Passport, Marriage certificate, Voter ID card, Green card and for more options you can click here.
If the above option doesn't suit for any reason or you didn't have above listed ID, you have to provide two different ID. The name contain in your ID must match each other. Also, one of your ID proof must contain photo or date of birth. The option 2 includes: bank statement, bus card, credit card, Library card, school card, utility card and for more options you can click here. Remember, before submitting documentation such as credit card or social security number you should cover up personal information.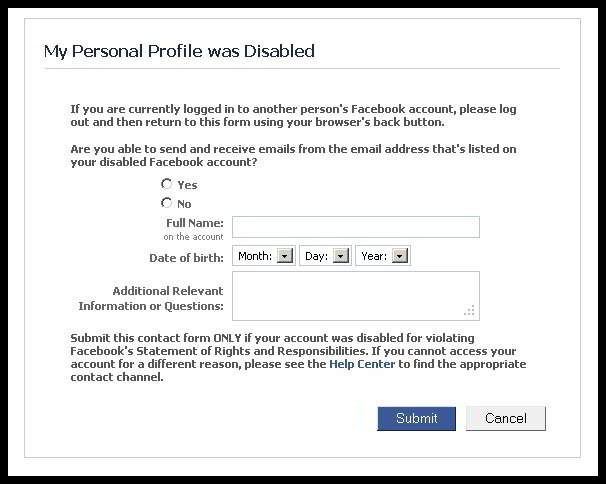 If you're thinking, what Facebook will do with your ID proof. Don't worry, they just use it to verify your identify. Once done, they delete your ID information.
It may take a week for a response. So have patience, if you're clean and mistakenly violated any policies, you will be given a chance to recover your locked Facebook account.
In some cases, you never ever able to restore your Facebook account that was disabled or temporarily locked. These cases are severe where you've strongly violated the Facebook Community Standards.
Related Standard Faqs: how to unlock facebook account,how to unlock facebook account without id,how to unlock facebook account without security question,how to unlock facebook account without id proof,how to unlock facebook account with email